Social Media Woes
A few months ago Joey asked for more responsibility at work as a way to help take some things off my plate. She has already been squeezing every amount of cleaning and organizing as possible into every spare second she was being paid at the studio without adding extra hours we didn't have the income to cover.
We were at a place where we were looking at finally having a marketing budget of about $100 a month, and instead of doing direct marketing I offered to have Joey do two hours of work for the studio in whatever capacity she saw fit each week. She decided to split the time between organizing the studio to make it more professional and helping with our social media. As her skills in both of those far outweigh mine.
Over the last six years I've managed to get one or two posts a month up on average, but I couldn't get myself to do more than that. In the last two years in particular social media has been stressing me out. It seems like every time I go on there more things are broken, unfair, and falling apart. It makes me feel bad about myself, worry for my friends, and begin to lose hope in humanity as a whole. Watching people be mean to each other, brag about superficial bullshit, and generally focus on judgement aspects of life is not what I call a good time.
Today as I browse through to see what Joey's been posting my soul hurts, and I question why this feels bad. What comes to mind is the question of whether posting somewhat interesting/click bait type things that rarely have anything to do with the business in order to gain more exposure on this platform is a good thing? When I see people I know posting on these things I wonder if I'm contributing to the pain, disconnection, and isolation in the world.
I spend less than 5 minutes a week on average looking at my personal news feed. I'll get through maybe half a dozen posts before I get a sick feeling and move on to something else. I try to spend 5-10 minutes on my public figure page each week because I do feel some genuine connection there, but honestly I'm not sure if the business has ever experienced a benefit from having a social media presence.
There's an unaffiliated fb group for pro cuddlers that I'm a part of, but often when I try to contribute I feel like I get torn down. People will reply to try and counter whatever I say or claim they are some better expert to prove why I'm an asshole (okay, that part's in my head). I see the same six people post seventeen times a day and I begin to feel like I'm not contributing to this community enough. I have to remind myself that everyone is welcome to ignore what I say, contend what I say, and to post as often as they make it a priority. I have tell myself that it's likely the people who are posting constantly have less actual work and that's why they have so much time to post which may or may not be true, but they may also not feel bad spending time on social media like I do.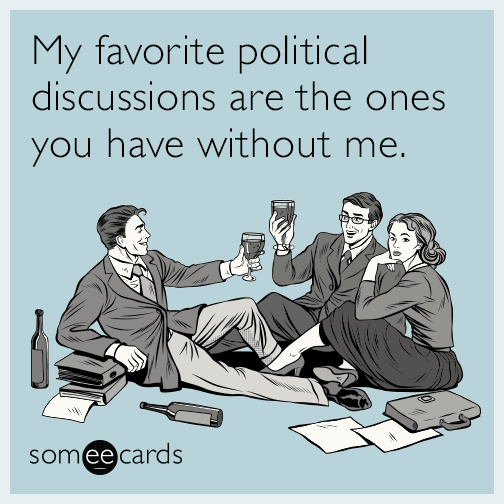 Social media certainly has been a net loss for me as each time I go there I lose a little bit of my confidence. I question my worth, my business, and ultimately my life choices in a way that is very unhealthy and unproductive. When so many of our clients are there for connection, and I see the correlation in myself being so awful I question the ethics of participating in it.
There are valuable parts to it. I know this. It is one of the easiest ways to connect with people I no longer or have never known well enough to have phone numbers or email addresses for. It's nice to see pictures and happenings of people in my life. It's easy to look up business info for events/restaurants/etc. But so much of it creeps me out- the targeted ads, the news feed that has been specifically designed to keep me scrolling as long as possible- not because it's good for me or because it helps me learn about the people in my 2-d life, but because the more I scroll the more ads I can be shown and the more money this giant corporation makes.
Gross.
On NPR I once heard someone say something like if a product is free, you're the real product. Last night Melon and I went to a concert, and of course jump down and start the dance party like a four year old who just finished off a two liter of Mountain Dew. She was feeling a little less excitable than me, so she was more normal with her dancing, but she told me at one point in the evening that I am the person in her life that gives the least fucks about what other people think of them and she appreciates that.
When I got home last night I Polo'd Melon to thank her for a nice night and to tell her that I appreciate her ability to make everyone feel included and special when we go out. She talks to everyone, anyone. And it's beautiful. She treats everyone the way I do at work. When I go dancing I'm in my own little world, and my ability to connect with others is highly diminished because I have yet to find a way to be a four year old who talks to strangers. I think my childhood programming worked a little too well haha.
It made me think about how easily she seems to make connections, and I wonder if surrounding myself with endless trauma has created a situation in my mind where I treat everyone like I don't have a right to even approach them unless I know I have consent, but because I don't go out much anymore I don't have a developed skill set in knowing who I have permission to talk to in public.
Oh man, this rabbit hole has a bit further to go before I resurface…
Diving in further- I have been questioning if I have forgotten how to be an extrovert because I've learned to be so comfortable with alone time and independence in my attempts to avoid unhealthy/codependent relationships. I know so few extroverts, and I've become so practiced at the introverted lifestyle that I feel like I've sort of lost the person I feel I've always been. #identitycrisis
(Do hashtags work in wordpress? I don't understand technology, but it's funny to me so I'll leave it)
I am the no fucks girl who can do all the things, be judged, and still be loud. I think it helps that my mom has so unabashedly self promoted her art all my life. This month her art is being featured at a brew pub in Lincoln City because she walked in there and told them she loves their logo and somehow walked out with dates for her art to be displayed. Melon is like that too, even though I'm not sure either of them are actually extroverts. I'm amazed and impressed by these humans who can just talk to anybody, anywhere. It's so cool!
The real truth is that I'm feeling a bit down. A bit lost, and a bit beside myself. I'm at that crossroad of having to decide if I have one more big push in my to try and make this business work or if it's time to scale back, cut down what I've worked so hard to create and make a more manageable life for myself. Social media has been a catalyst for this thought cycle because it inspires self doubt for me in a way very few things can. There is certainly an argument to be made for some connection is better than no connection, but I'm not sure the price of social media is worth it. I'm not sure the price of being a small business owner is worth it.
Right now I'm in the middle of writing the second book, and I will complete it. Before Burning Man this book will be in my hands, and I will be proud of it because I have been breathing life into it for years.
We are coming up to the two year mark at this location, and with all the problems with the new landlord and the challenge of making enough to keep the business afloat my ship is steering pretty hard toward the path of this being our last year of community events and our last year of a retail space of any sizable amount.
Damn, I wish I could cry sometimes. It takes so much for that to come out of me. I feel it in there, but it feels like the last drop in a glass ketchup bottle. Don't worry, I won't try slapping it out of me. The metaphor doesn't go that far. I think I'll need to talk to Joey soon about all these thoughts about social media. I really do wonder if it's ethical or even just a poor idea to promote the business that way since I don't think we've gotten many clients at all from this platform and the whole this feels icky thing. I want to foster healthy connection, but for me social media inspires anything but that.
I suppose I will leave you with this…this little poem I wrote after a friend shared a rhyming graphic novel. It seems fitting just now:
As time drags on
And my ego wears thin
I wonder what shape I'm in
I wonder who I've become
And who I let go
All for the dream of running the show
My life has changed
And so have I
All I hear is why, oh, why?
When the table is set
But no one's here to eat
I wonder if I've really pulled off this feat
I sit at the table and ring the bell
But who will show up?
Only time will tell
If I call it quits now
With the table all set
I am giving up
On those I've yet met
Will it all be worth it?
Who ever knows
But at least for now
I'll keep up this pose
When I do bow out
Some day as I must
I hope to look back
And believe it was just
Fairness aside
I'll give all that I will
For this is my life, my hope, and my pill
Medicine be harsh
And treatments unfair
But I must find a way to give myself such care
Care as I might
And hope to be true
Will this tale turn out to be blue?
With lessons still to learn
And endless hope for more
I'll sit at this table and pour, pour, pour
Pour my heart out to you
And to you and to me
For nothing else is as worthy as we
When we lean on each other
I hope you do know
The only way to move is to grow, grow, grow
For life is a mess
And hopeless it seems
For in the end
We're all doomed to live out our dreams
With love and appreciation,
-Intentionally Sam